Library at the Centre for Translation Studies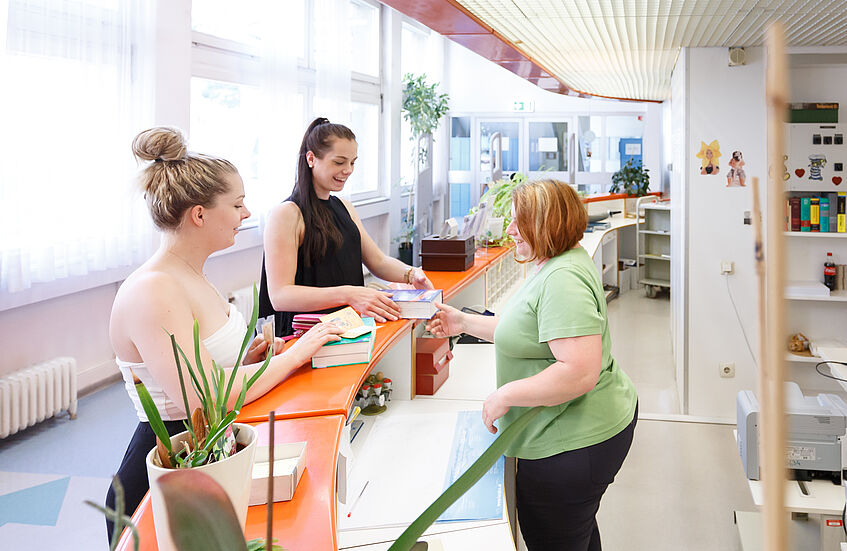 Library at the Centre for Translation Studies
The collections of the Library at the Centre for Translation Studies encompasses resources in all of the languages taught at the Centre. With about 70,000 volumes and more than 50 journals, they cover lexical reference books, language textbooks, publications on translation and interpreting studies, terminology studies, intercultural communication and books on various countries and cultures.
Translation Studies Library
Opening hours
The opening hours of the Translation Studies Library are as follows:
Monday - Thursday: 9:00 to 18:00
Friday: 9:00 to 17:00
Further information on the opening hours during semester breaks (in German)
U:SEARCH
Searching the library collections
You can find resources available in the Library by using the online catalogue of the Vienna University Library: u:search
Website
Translation Studies Library
Further information on the Translation Studies Library is available on its website (in German).