ILSA - Interlingual Live Subtitling for Access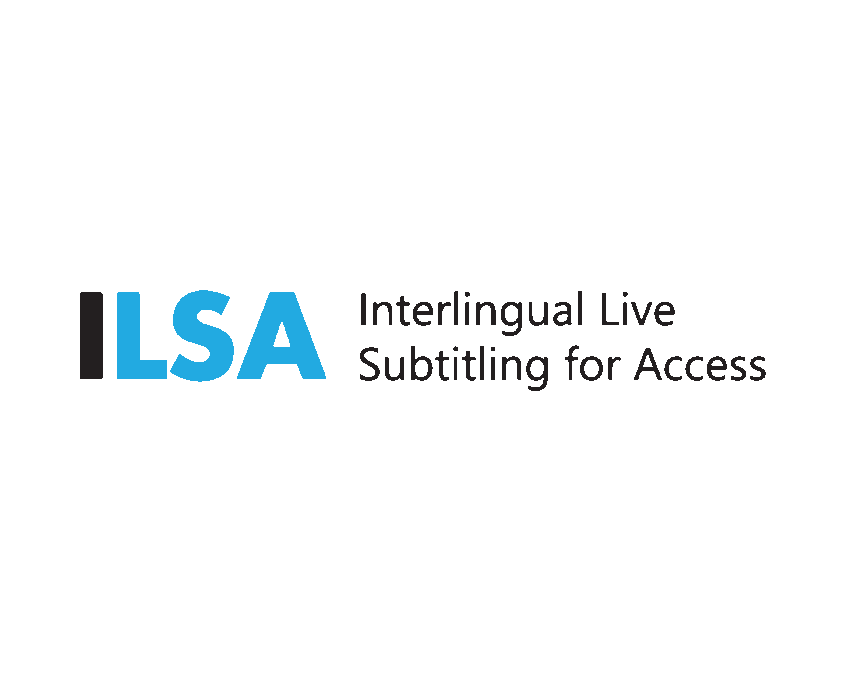 ILSA - Interlingual Live Subtitling for Access
Project duration: September 2017 - August 2020
Project description:
Internet, audiovisual media and digital technology are transforming our world. However, their potential will not be realised until they become fully accessible and enable the participation of all citizens in everyday life.
Audiovisual translation and media accessibility have become drivers of social inclusion and integration and have lately received full recognition in literature and EU-funded projects. In the area of live subtitling for viewers with hearing loss, the preferred technique is respeaking, where subtitlers listen to the original soundtrack of a programme or public event and simultaneously repeat or rephrase what they hear to a speech recognition software that turns these words into intralingual subtitles. Now, a new challenge has emerged, as migration streams and the increased multilingual and multicultural composition of societies worldwide have led to a growing demand for accessibility to live audiovisual content and events conducted in a foreign language.
Therefore, it is crucial to find professionals who can produce interlingual live subtitles (ILS) through respeaking, a new discipline that will require translating, subtitling and simultaneous interpreting skills.
Thus, ILSA adopts a wider view of accessibility, as the new ILS provision will benefit a wider target group, not only vulnerable audiences (deaf and hard of hearing viewers, physically/mentally challenged groups, people with special needs and learning disabilities), but also foreign audiences: migrants, refugees and marginalised groups at risk of exclusion will particularly benefit from the potential offered by interlingual subtitles to facilitate their integration in the cultural environment of their new homeland, and more specifically on TV, in the classroom and in political institutions.
Funding body: Erasmus+ (project number: 2017-1-ES01-KA203-037948)
Project partners:
–University of Vigo
University of Antwerp
University of Warsaw
VRT (Vlaamse Radio- en Televisieomroeporganisatie)
INTRO PR Monika Szczygielska (access services provider)
Parliament of Galicia
Website: http://www.ilsaproject.eu/